Riverview Car Accident Lawyer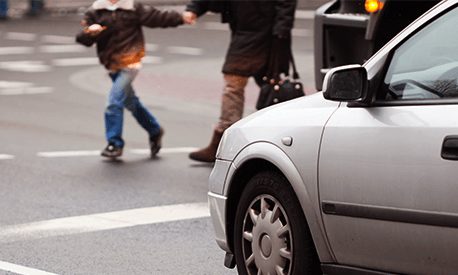 Have you been injured in a car crash in Riverview? Do you need a car accident attorney? You should call the Lawfather at Franchi Injury Law. William Franchi, the Lawfather, is the personal injury legal advisor for the local NBC affiliate, WFLA. Car crash lawyer, William Franchi, appears on the show Daytime three times a month, playing a legal game with the hosts and answering your legal questions, which includes questions about car crash attorneys.
Riverview car accident lawyer, William Franchi, worked as a deputy for HCSO, patrolling Riverview, Wimauma, Ruskin, Apollo Beach, and Gibsonton. He has investigated several car crashes in the whole South Shore area.
Franchi Injury Law recognized the need for a dedicated car accident attorney in Wimauma, Ruskin, Riverview, and Apollo Beach by opening an office in Riverview. This Riverview car accident attorney's office is located at 301/Big Bend in the professional center behind Publix.
Thousands of individuals are involved in car accidents in Ruskin, Wimauma, Riverview, and Apollo Beach. High impact car crashes often result in catastrophic injuries, people can also be hurt in minor fender bender car accidents in Riverview. Given the fact that driving is a necessity in the South Shore area, your chances of being in a car crash are relatively high. Sometimes it does not matter how safely you drive. If you or a loved one has suffered a personal injury in a car accident in Wimauma, you may be entitled to significant compensation.
William Franchi is an experienced car accident attorney, who has a well-earned reputation for being a dedicated advocate of those injured in car crashes. His mission is to hold negligent drivers accountable for car accidents and to keep the roads and highways safe for everyone.
Common Causes of Riverview Car Crashes
Most Apollo Beach car accidents are the result of driver errors. This includes:
Distracted driving
Cell phone use
Texting while driving
Speeding
Racing
Improper turns
Driving under the influence (DUI) – Drugs and alcohol
Vehicle defects
Driver fatigue
Disobeying traffic signals
Reckless driving
Road construction
Teen driving
Inclement weather
Cattle in the road
HOW DO I GET PAID AFTER MY RUSKIN CAR ACCIDENT?
Under Florida law there are "first party (PIP) benefits" and "third party benefits." PIP stands for Personal Injury Protection and is paid regardless of fault. This means that even if you did not cause the car accident in Riverview, your insurance pays first.
These payments typically include medical bills and lost wages up to $10,000, minus any deductible. There are many different variables to these car accident insurance policies, so it is important to call a car crash attorney.
Third party benefits are paid by the at fault person's insurance company and are only payable if another driver is at fault. If the person injured in the Wimauma car crash has a permanent injury, this claim can include, past medical bills, future medical bills, pain and suffering, and, lost wages.
Another first party benefit for Ruskin car accident injury victims is un/underinsured motorist coverage. Florida law does not require drivers to carry third party benefits known as bodily injury coverage. In the event you are in a car accident with an injury in Riverview, and the at fault person has the Florida minimum coverage, the only ways to recover payment for your medical bills is an uninsured motorist claim.
WHAT TO DO AFTER A South Shore Car ACCIDENT?
First, have a plan in place in case you are in a car crash in Ruskin. One of the best ways to be prepared is to download the Franchi Law app from the app store. The app allows you to contact 911, capture all of the details of the Riverview car accident, and send the information directly to Franchi Injury Law so that we can get started on your case.
1. If you or your passengers are not seriously injured, move to a safe place away from traffic.
2. Call the police to the scene and wait there for them. If anyone is hurt because of the car accident, call 911.
3. Gather as much information as possible.
You will need as much information as you can gather for insurance or legal purposes. You will need the driver and passenger names, license plate numbers and car types, and insurance information from all parties involved.
Take notes while you are waiting for help to arrive. If there are witnesses, ask for their contact information as well. You should also take pictures of the scene whenever possible. Save the contact information of any responding police officers as this can come in handy later.
4. Keep a careful record of any medical treatment you receive due to the accident.
Visits to doctors, chiropractors, physical therapists, or any other health professional you make as a result of your accident should be carefully noted. Save copies of all related medical bills and prescription receipts. If you miss work or other important activities, keep a record of that also.
5. Be careful about discussing the details of your accident with others.
Finally, use caution when discussing the details or any auto accident, particularly the other insurance company, as they will often try to get you to settle for a lesser amount than you should. When in doubt, contact an attorney, especially if you anyone was injured in the accident.
If you were injured, we can help you maximize any recovery due you or help to defend you if you were at fault in the accident.
6. Always be prepared for an accident – just in case
An accident is something that can happen to anyone, so you should always be prepared in case this is something that happens to you. The following may be helpful:
Keep important documents readily available in case you need them (vehicle registration, insurance company contact information, health plan info, etc.)Have your phone with you and charged whenever you travel
Keep pictures of your car in its current condition so that you have proof of what damage resulted from the current accident
Have an emergency safety kit in the car with you. This should include:
a first aid kit
road flares
flash light
camera (most cell phones work just fine for this)
pen and paper
fire extinguisher
jumper cables
tire puncture sealant