Personal Injury Lawyer in Tampa, FL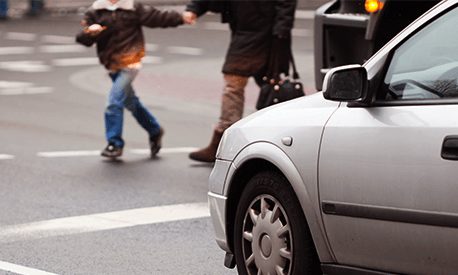 Crossing the street can be dangerous, especially with careless drivers on the road. The results of a pedestrian crash can be horrific. When you or a loved one is killed or injured by a vehicle while on foot or a bike, you need an experienced personal injury attorney in Tampa to fight for your rights.
What Causes Pedestrian Accidents?
There are several reasons why a driver may hit a pedestrian. Some of them include:
The driver was distracted by a cellphone, someone else in the car, or was simply not paying attention.
There may have been design defects in the crosswalk locations.
Someone turned at the intersection and failed to look both ways.
The driver failed to follow the speed limit.
The driver was under the influence of drugs or alcohol.
A human body is not equipped to handle a collision with a motor vehicle. These types of accidents cause catastrophic injuries, including lacerations, bruises, organ damage, broken bones, spinal injuries, traumatic brain injury, and even death. Recover can be a long and arduous process, resulting in sky-high medical bills, expensive physical therapy, lost wages, and pain and suffering. You need a knowledgeable Tampa accident attorney to help you get the compensation you deserve.
You have a long road ahead of you, so put your trust in our accident attorney in Tampa. Franchi Injury Law is here to help you get compensation. Call our law offices today at 813-800-4LAW to speak with our attorney about your case.