"Personalized Attention and the Justice you Deserve"
A. Barron
"I had such a great experience with Franchi Law...Not only did the legal assistant remain in close contact by phone, text, and email, but the attorney did as well!"
Read Our Reviews



The Franchi Injury Law Client Promise
You will be updated regularly about the progress and status of your case.
You will be given our true opinion of your case – good or bad.
We will explain your legal rights and options in plain language.
We will return your calls, emails, and texts in a timely manner.
You have the right to have your expectations exceeded by Franchi Injury Law.
If we fail to meet these promises, you may terminate our representation (fire us) within 30 days of sign up for no fee.
We hope the main takeaway from this page is that you may have legal recourse if you are injured due to someone else's direct actions or negligence.
In Florida, your insurance provider can cover your property damages and medical bills up to certain amounts, but for particularly grievous injuries or death, an affected party may be able to bring a lawsuit against the at-fault party. This is where the Lawfather can help. An experienced personal injury lawyer in Tampa, Florida, William Franchi is your go-to legal advocate who will fight for the recovery that is rightfully yours. Call 813-800-4LAW today for a free consultation.
In a perfect world, we could all avoid car accidents, falls, and other types of personal injuries all the time. But accidents do happen, and when you find yourself needing a Tampa Bay personal injury attorney to help you out of a scary situation, you know William Franchi, the Lawfather, will be there for you. Don't settle for anything less.

Car crashes with Injuries
Car accidents are one of the most common causes of personal injuries. After a car crash in Tampa, you may have medical bills and lost wages from missed time from work. It is important to hire a knowledgeable personal injury lawyer to help you understand your rights and get you the compensation you deserve. The amount of money you are owed from your injuries can be difficult to calculate, which is why it is important to hire a Tampa car accident attorney to help you.

Truck crashes with Injuries
Having a truck accident lawyer in Tampa is very important after you have been involved in a crash with a truck. You need an experienced personal injury lawyer to help you through the process. These crashes are usually severe, and the damages are usually great. It is imperative that evidence is gathered as soon as possible after the crash. This means it is important for a truck crash lawyer to start working on your case as soon as possible so crucial evidence is not lost.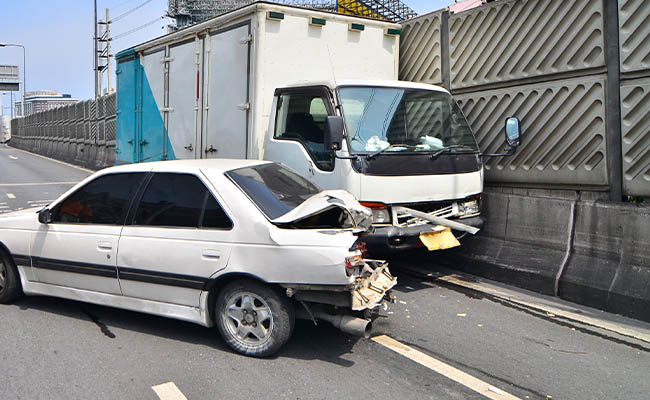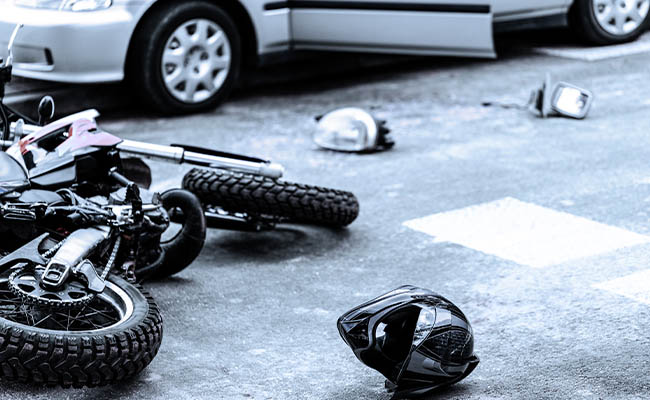 Motorcycle crashes with Injuries
Motorcycle accidents can be catastrophic, and the damages high. It is important to hire a knowledgeable motorcycle accident attorney at Franchi Injury Law to handle the unique aspects of your motorcycle crash.
Car Accidents, Truck Accidents, Motorcycle Accidents
What will a Personal Injury Attorney at Franchi Injury Law do for you?
Talk with you to get an understanding of how your crash occurred. We will discuss with you what injuries were sustained and if you would like to take legal action as well as your options. We can let you know what to expect.
Franchi Injury Law will not charge you legal fees unless we obtain money for you through a settlement or jury award.
We can work with insurance companies and healthcare providers to make sure you receive the medical care you need.
Franchi Injury Law works with investigators and accident reconstruction experts to determine precisely how your crash occurred and who should be held responsible. We analyze whether speeding, drunk driving or distractions contributed to the crash and collect evidence for your case.
Franchi Injury Law will seek full compensation for your losses from the insurance companies and will negotiate aggressively on your behalf. After you have been in a car crash, a Franchi Injury Law personal injury attorney will work to get your medical bills, future medical bills, lost wages, and pain and suffering paid. The Lawfather's goal is to get you money for your personal injury and car crash case.
If a fair settlement isn't reached we will be ready to fight for you in court, taking your case to trial.
Request A FREE Copy of William Franchi's New Book
When Life Throws You a Curveball:
What to Do After You've Been in a Serious Accident