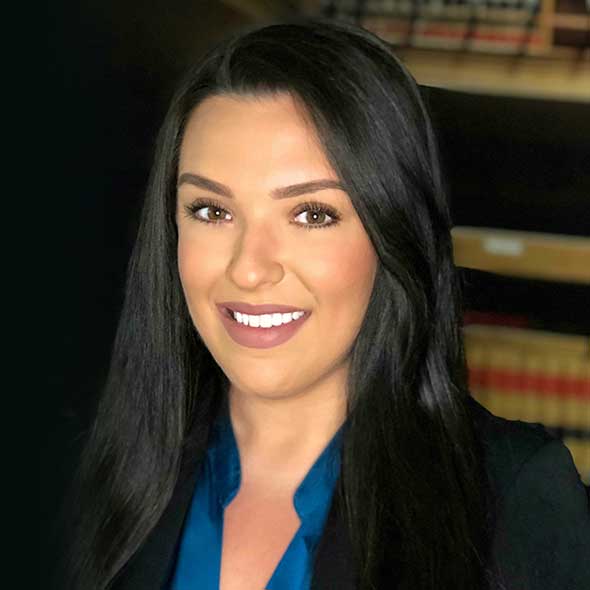 About Tampa Accident Attorney Jelena Miokovic
Jelena Miokovic is an associate attorney at Franchi Injury Law. Originally from former Yugoslavia, Jelena relocated to the United States in 1997 with her parents as refugees and is a fluent Serbian speaker.
By the young age of 20, Jelena graduated with her Bachelor of Arts in Criminology degree from the University of South Florida.
During her undergraduate studies, Jelena volunteered at The Thirteenth Judicial Circuit's Juvenile Diversion Program, which sparked a greater interest in her to pursue a legal career.
Graduating from one of the most diverse law schools in the country, Jelena earned her Juris Doctor degree from Florida A&M University College of Law. Jelena has been a practicing attorney since 2019 and has been in the personal injury industry since 2014.
Jelena handles a vast area of personal injury cases in pre-litigation and litigation. Jelena is passionate and devoted to representing individuals and their families that have been injured and suffered losses due to the negligence of others.
Jelena aspires to serve not only as an advocate for her clients but also as a counselor, educator, and protector to aggressively fight insurance companies and their attorneys to achieve justice and fair recovery that her clients deserve.
Areas of Practice:
Personal injury cases involving automobile accidents, motorcycle accidents, trucking accidents, bicycle accidents, pedestrian accidents, boating accidents, slip and falls, dog bite attacks, and wrongful death cases
Bar Admissions:
All Florida courts
Languages (Fluent):
English, Serbian/Croatian/Bosnian
Languages (Basic):
Spanish